Press Release:  Ambrosia Treatment Center has completed construction of a new center, an expansion of their existing Southern New Jersey Campus. The project adds more quality addiction treatment in the Greater Philadelphia area in response to the growing epidemic in the Northeast.
This spring, Ambrosia Treatment Center will expand its Medford, New Jersey campus with a new building, including medical, dining and clinical facilities as well as client residences. This expansion will add an additional 30 beds to the facility, allowing more individuals in New Jersey, Pennsylvania, and Delaware to receive lifesaving drug and alcohol treatment.
Ambrosia's current New Jersey facility has provided the greater Philadelphia and Southern New Jersey areas with addiction treatment services since its opening in 2015, so far treating just under 1,400 individuals for substance abuse and mental health disorders.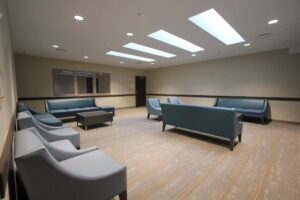 New Jersey and Pennsylvania are among the states most seriously affected by the opioid epidemic. In January, Pennsylvania Governor Tom Wolf declared a "disaster emergency" after overdose deaths rose 44% from 2016 to 2017. Overdose deaths in 2017 also continued to soar in New Jersey, despite the efforts of ex-Governor, Chris Christie. Expansion of quality treatment services in this area will provide better, evidence-based care closer to home for these residents.
Ambrosia's secluded, 33-acre grounds spread through Medford and Evesham Townships. Fully staffed, the expansion will employ a combination of over 20 master's level therapists and managers, as well as a variety of operational positions, all included in the 19 thousand square foot expansion.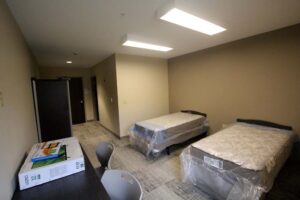 Joseph Curran, Executive Director, is excited about the recently completed center. "We've managed to create a healing environment that is secluded and takes the struggling individual out of their toxic environment, but still easily accessible for the thousands of people struggling with addiction in our neighborhoods right now," says Curran. "We're going to be able to help out a lot more people, which is the ultimate goal."
Clients will undergo residential treatment services at the new location for roughly 35 days depending on individual needs. Like all of Ambrosia's facilities, the New Jersey expansion will combine evidence-based treatment modalities and a holistic treatment program, including art and music therapy. Ambrosia Treatment Center provides quality addiction care in three states with five facilities across the nation.
____
Ambrosia Treatment Center
Ambrosia Treatment Center has been raising industry standards for over 10 years and has treated over 10,000 clients at our locations nationwide. Our focus is on quality care, family involvement and advancing addiction medicine. To learn more, visit AmbrosiaTC.com.