Drug Addiction & Mental Health Treatment For Healthcare Professionals In South Florida
Caring for other people is not just a job, it is a calling. Unlike other types of work, healthcare is a profession that demands a great deal from those that enter into the field. In fact, healthcare workers experience higher rates of injuries, illness, and burnout than people in most other fields.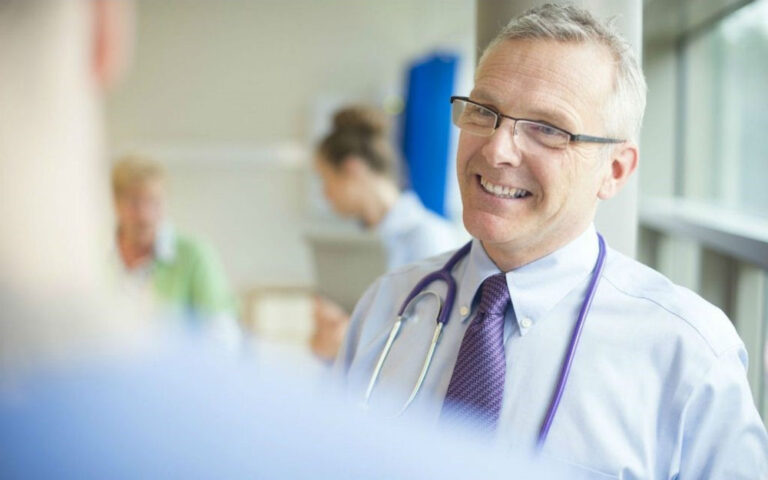 It is no wonder then that healthcare workers also have some of the highest rates of addiction, depression, and anxiety disorders. Nearly 17 million healthcare professionals in the U.S. have in recent years faced a pileup of overwhelming stressors. With the ongoing COVID-19 pandemic and rural hospital closings across the country, healthcare professionals' dedication to their work can result in full-blown mental health disorders. Looking to address this pressing need, Ambrosia Treatment Centers in South Florida now provides addiction and mental health treatment for healthcare professionals.
Over 100,000 doctors are believed to be struggling with drug dependence
According to USA Today, "Across the country, more than 100,000 doctors, nurses, technicians, and other health professionals struggle with abuse or addiction, mostly involving narcotics such as Oxycodone and Fentanyl."  Medical professionals have the highest rate of addiction out of all other professionals. With more than 100,000 doctors in the United States suffering from drug abuse, and abusing narcotics such as oxycodone or fentanyl, specialized rehab for healthcare professionals is vital for both the physician and their patients.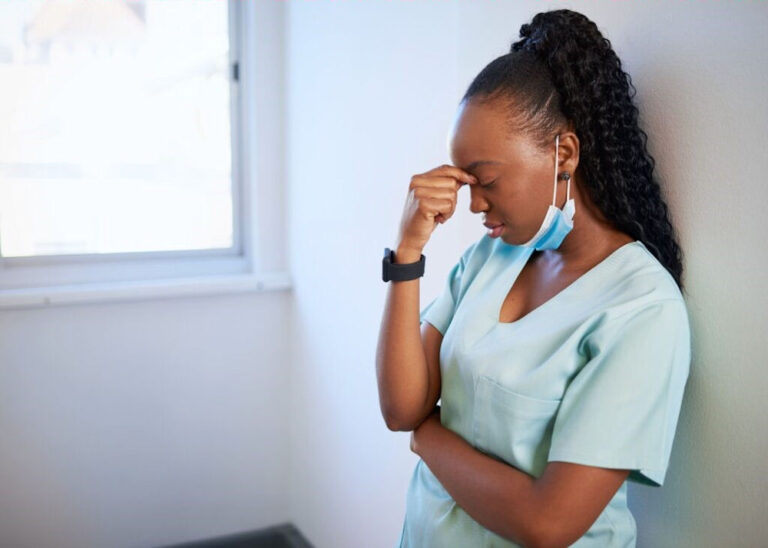 According to the Mental Health America study
The Mental Health of Healthcare Workers in COVID-19
, 76% of healthcare workers reported burnout and exhaustion in 2020. Meanwhile, 82% admitted to emotional exhaustion. However, nearly half of the nurses surveyed reported they were not receiving adequate emotional support.
In addition, according to a March 2021 global survey of healthcare professionals' emotional health, 22% of healthcare professionals reported experiencing moderate depression, anxiety, and post-traumatic stress disorder.
Another survey of more than 26,000 state and local public healthcare professionals found that more than half of respondents reported symptoms of at least one mental health disorder in the prior two weeks.
In late 2021, Congress passed the Dr. Lorna Breen Health Care Provider Protection Act. This Act provided $135 million for programs aimed at supporting the mental health and well-being of health workers. Enacted in March 2022, it represents a strong first step in getting healthcare professionals the treatments they need.
Among the common mental health disorders that healthcare professionals face:
Stress and Addiction in Health Care Professionals


Healthcare is an inherently stressful calling. The duty to patients' health and well-being is a tremendous responsibility. In addition to the personal accountability that many healthcare workers feel, there are legal and professional risks if anything should go wrong. These issues, among others, can lead many in healthcare to develop extreme anxiety and tension.
Burnout, stress, and anxiety all make healthcare workers vulnerable to addiction — especially to opioids or anti-anxiety medications like Xanax. Like so many professionals with addictions, medical professionals may have a wide range of reasons to turn to drugs or alcohol. They may be looking for a means to stay awake on an all-day or overnight shift or a way of escaping the stress of a day of hard decisions and upsetting outcomes.
Other factors that can contribute to stress in health care professionals:
Shift work and long irregular hours
Personal health and safety risk; exposure to pathogens and other hazards
Physical demands of the job
The complexity of insurance requirements
Low staff-to-patient ratios
Burnout from overwork
Warning Signs of Addiction
Healthcare comes with its own unique problems when it comes to addiction. Because doctors and nurses have extensive pharmacological training, they may be more prone to denial about their addiction because they understand the limits and risks of their substance use. Additionally, colleagues in the field may be reluctant to file or report, which can perpetuate drug or alcohol use.
Knowing the warning signs of addiction can help you or someone you care about get into rehab for healthcare professionals. Here are just a few warning signs of a substance abuse problem in healthcare employees:
Noticeable changes in job performance. This can include too many mistakes when charting or marking certain drugs as wasted more frequently.
Increased number of complaints from co-workers, staff, or patients.
Failure to show up for appointments or meetings.
Changing jobs frequently
Preferring night shifts where there is less supervision and more access to medication
Working extra shifts or longer hours in order to pay for their habit or have access to the drug room
Erratic behavior or mood swings.
Wearing inappropriate clothing for the time of year or environment. For instance, wearing long sleeves in the middle of the summer, or dark sunglasses indoors.
Spending too much time in the bathroom
Volunteering often to administer narcotics to patients.
Glassy eyes or small pupils
The Effects of Addiction in the Medical Workplace


Doctors and nurses suffering from addiction are not only putting their own health at risk but also the well-being of patients in their care. An addicted medical professional is more likely than their non-addicted colleagues to cause an accident in the workplace or neglect patients' health. They may be distracted on the job or abruptly leave important appointments or surgical procedures to use drugs. This can lead to hazardous outcomes for patients.
"Sometimes I'd be standing in the operating room and it'd look like I had the flu. So I'd excuse myself and I'd run into the bathroom, eat 10 [Tylenols with codeine], and in maybe five or 10 minutes I'd be normal again."
– Richard Ready, former chief resident of neurosurgery at a prominent Chicago hospital, LA Times
Challenges to Rehab for Health Care Professionals
There are a number of challenges for healthcare professionals who need to get clean or sober. For many addicts, there is a great deal of shame that accompanies recognizing addiction. For someone in the healthcare field, this is especially true. In addition to feelings of shame or remorse, there are potential legal and licensing issues that someone in the healthcare field may be worried about. But perhaps one of the biggest challenges for someone in healthcare seeking help with their addiction is being able to find time to balance professional and personal needs.
The Negative Stigma of Addiction or Mental Health Treatment Among Healthcare Professionals
The prevalence of mental health disorders among healthcare professionals in the U.S. remains frustratingly persistent. This is due in part to the negative stigma surrounding the need for professional mental health treatment.
A September 2022 survey by The Physicians Foundation found that 80% of physicians claim there is stigma around doctors seeking mental health treatment. In fact, almost 40% reported that either they or a colleague they know has felt scared to seek mental health treatment because that treatment would need to be disclosed on their licensure, credentialing, or insurance applications. This, despite 60% of physicians reporting feelings of anger, anxiety, or tearfulness in the previous year.
Benefits of Rehab for Medical Professionals
Medical professionals may be apprehensive about seeking treatment for their addiction or mental health condition. This is understandable, there are serious career repercussions for healthcare professionals if it is discovered they are battling addiction or mental heatlh. However, the benefits of getting treatment are immeasurable.
This is because medical professionals can receive specialized treatment for addiction while still maintaining their professional reputation. Healthcare professionals can receive confidential treatment. This way, there is no risk of damaging one's career.
Benefits of rehab for professionals include:
Confidential treatment
Improved work performance
Less risk of malpractice
Ability to work while undergoing treatment
Medical assisted treatment
Aftercare treatment
In addition, treatment can help healthcare professionals outside of their professional life. Individuals may experience improved home relationships, better concentration, a stable mood, and better ways to cope with high levels of stress.
Treatment Options for Health Care Professionals
While many healthcare professionals may be concerned about seeking treatment because they feel it may be detrimental to their careers, avoiding critical recovery is much riskier. The sooner that you get help for your addiction the greater the chances of restoring health in both body and mind, and reducing the risk of serious damage to your career.
While doctors, physician assistants, and nurses have a high addiction rate, this group also has a high rate of recovery when they obtain professional inpatient addiction rehabilitation treatment.
The addiction recovery community knows that treatment for those in healthcare requires a specialized focus on the distinct needs of people in the field. Treatment is provided by understanding and compassionate specialists, in a confidential and supportive environment.
Recovery plans for health care professionals include:
Drug refusal skills
Improve coping strategies and communication skills
Positive work environment modification
Occupation-specific interventions
Management of drug access
Intensive personal counseling
Peer support
Stress reduction education
Comprehensive aftercare support
Outpatient Rehab for Healthcare Professionals
An integral part of recovery is post-treatment via outpatient programs to both help monitor and provide the support you need to stay sober.  Post-treatment programs are more than a support system because you'll receive advocacy.  And treatment is always confidential and separate from any medical licensure and credentialing bodies.  Ambrosia's doctors and clients receive continued assistance through recovery, which has been shown to prevent relapse.  Combining drug management plus long-term contingency contracting is the gold standard in addiction care for doctors.  This can make it possible for medical professionals to continue a medical career while often handling the same commonly abused drugs that have led to their addiction.  You may think of it much like how recovering alcoholics join friends and family at a celebration with alcohol served but abstain from drinking any alcohol themselves.
While many doctors may be concerned, or even afraid of seeking addiction treatment because they feel it may be detrimental to their careers, avoiding critical recovery is much riskier.  Where drug abuse leads to ever-rising tolerance levels, more alcohol and increasing doses of the abused drugs must be taken to achieve the same effects and ward off withdrawal symptoms.  Not only will this become noticeable, but the impairments will grow to where an increased risk of failing to perform effectively while under the influence will result in medical malpractice and disciplinary proceedings against one's medical license.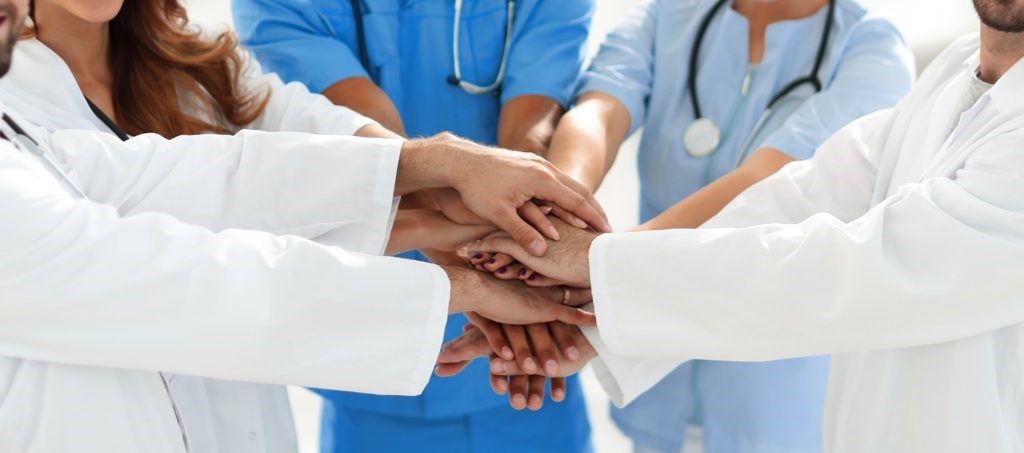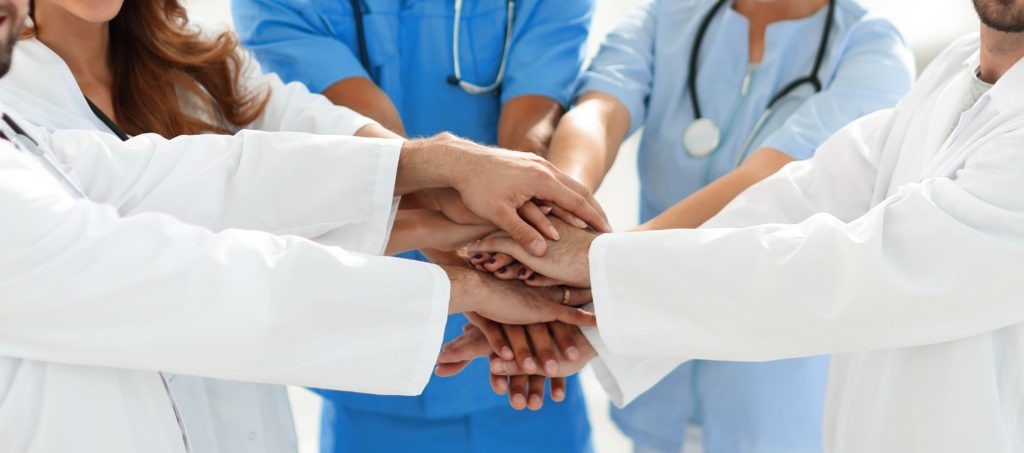 Rehab for Health Care Professionals in West Palm Beach, FL
Ambrosia Treatment Center offers private customized medical professionals evidence-based addiction programs focused on mental health & substance abuse treatment.  We know how to help medical professionals recover their professional and personal lives.  Ambrosia Treatment Center in West Palm, FL offers world-class treatment modalities with:
5-Star facilities w/ Amenities & Pool
Hotel-like rooms with ensuite bathroom
Add-ons such as Massage Therapy
Comprehensive Family Therapy
One-on-one & Life Coach Therapy
Outing to Gym / Beach (COVID permitting)
Phone & Laptop Privileges w/ primary therapist approval
As a healthcare professional, you are an important part of your community. Taking care of your needs ensures that you will be able to continue helping the people who depend on you. Recovery is possible and Ambrosia's world-class team of addiction recovery specialists are here to support you. If you are concerned about your own substance abuse, or a loved one's, contact us today to find out more about our treatment options for healthcare professionals.
To get started, begin the admissions process right away.