Treatment for Depression in South Florida
Choosing to seek treatment for depression is a courageous step on the path to healing. With our specialized programs at Ambrosia Behavioral Health we are able to provide the guidance and support needed in this journey towards recovery.
At Ambrosia, you will discover that you are not alone. You'll be connected with the encouragement and support you need as you work toward recovering from depression. Our depression treatment center in West Palm Beach, FL helps individuals address their mental health through a combination of evidence-based interventions and holistic strategies, so they can move towards a happier, healthier life.
Depression, also known as major depressive disorder, is a mental illness that causes changes in people's emotions, behaviors, and thought processes. This mood disorder is characterized by continuous feelings of melancholy and a loss of interest in day-to-day life. Depression is a very serious disorder, often affecting an individual's ability to function and maintain relationships and responsibilities.
Depression is one of the most prevalent mental health disorders today; over 19 million adults in the United States experience at least one depressive episode in their lifetime. Living with depression can make everyday tasks difficult and draining. However, not everyone experiences depression the same way – or for the same reasons. There are several ways symptoms present themselves, as well as several different risk factors associated with the development of depression.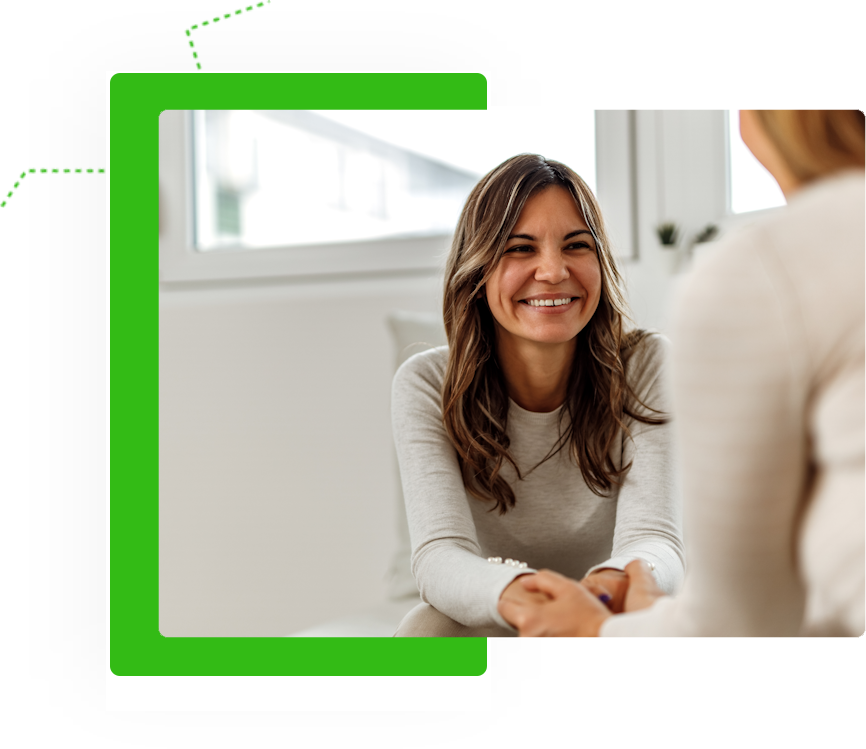 Symptoms of Depression
Sadness and depression often feel similar, and many people chalk depression symptoms up to extended periods of sadness. They may also be unsure of how or when to seek help for mental health disorders like depression, due to shame. Generally speaking, depression symptoms – which can include sadness – are longer lasting and may not be precipitated by a major event. Sadness, on the other hand, is usually the result of a trigger event, such as death or major life change, and eases over time. The best way to know if you're depressed is to take our depression assessment to be sure.
Depression is different from sadness because feelings tend to be more intense, more consuming, and last for longer periods of time. Other symptoms of depression include:
Sleep disturbances
Agitation and anxiety
Difficulty thinking and concentrating
Changes in appetite
Thoughts of dying or suicidal ideation
Restlessness
Low self-esteem and feelings of guilt
Headaches
General lack of energy or interest in activities once enjoyed
Causes of Depression
People can experience a singular depressive episode and may not need clinical help to move through it. However, millions of people struggle with depression throughout their lives. While research has demonstrated that the brains of depressed people tend to function differently than non-depressed individuals, researchers have not yet identified a singular cause of depression. Instead, it seems to be a combination of a number of factors, including:
Traumatic events
Substance abuse
Chronic illness
Severe stress
History of depression in the family
Brain chemistry
Hormonal imbalances
Why You Should Get Depression Treatment
Not receiving treatment for your depression negatively impacts your quality of life. The repercussions of not seeking depression treatment range from physical and emotional distress to additional mental health problems. Other potential complications include:
Problems in personal, professional, and romantic relationships
Physical health issues, such as malnutrition or obesity
Feeling or becoming isolated from society
Self-harm
Suicide attempts or suicidal thoughts
Substance abuse
Anxiety disorders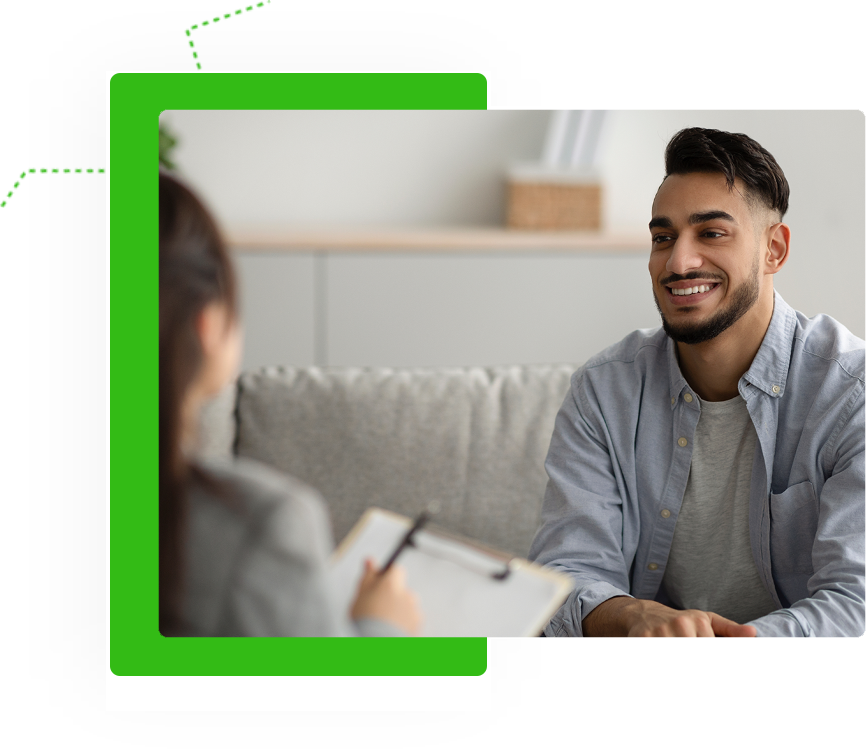 Benefits of Depression Treatment in West Palm Beach, FL
Depression treatment at Neuroscience Institute in West Palm Beach, FL works towards improving your physical, mental, social, and emotional well-being. When you receive treatment, there are a many valuable benefits towards helping you to get to the root of your depression symptoms, managing symptoms and learning to identify triggers. Other benefits include:
Having a better sense of control over your life
Development of  healthy coping skills
Peer support network
Reduced sense of isolation
Support and encouragement
Additionally, depression treatment will also provide you with a deeper understanding of this mental health disorder and its associated symptoms. This is crucial to your long-term recovery. The more you know about your symptoms, the sooner you can identify them and put your coping skills to use – or get additional help.
Depression Treatment Options
A combination of different therapies has proven to effectively improve the symptoms and complications associated with depression. The team at the Neuroscience Institute has spent years studying depression and how to effectively treat it. Our treatment center offers individualized plans that include evidence-based therapies and holistic treatment options.
Therapy guides you toward processing your experiences, developing healthier coping skills, and making important lifestyle changes, while also educating you about depression, treatment, and recovery. Common therapeutic interventions used in depression treatment in West Palm Beach, FL include:
Therapy in individual, group, and family settings
Dialectical behavior therapy (DBT)
Eye movement desensitization and reprocessing (EMDR)
Cognitive-behavioral therapy (CBT)
Neurofeedback therapy
Antidepressants such as SSRIs or SNRIs
Additionally, holistic treatment options are used to facilitate full-body healing and overall well-being. Examples of these treatment methods include:
Outdoor activities
Yoga
Meditation and mindfulness
Nutritional guidance and planning
Acupuncture
General exercise
Massage therapy
Choosing The Right Type Of Treatment
If you are seeking inpatient depression treatment centers in West Palm Beach, FL, keeping your needs, goals, and preferences in mind is crucial for choosing the right treatment for you. Your struggle is personal, therefore you need a treatment plan that is customized to your needs and goals. Our depression treatment center in West Palm Beach, FL keeps your specific needs in mind when working with you to customize your treatment package. We offer different program options to accommodate our clients' circumstances that provide them with an appropriate level of care. These include:
Residential treatment program: Many clients benefit from comprehensive programming and round-the-clock support. Entering a residential depression treatment center allows clients to take a break from the stress and distractions of daily life so that they can fully focus on restoring their mental and physical health, and building a better future.
Intensive Outpatient Program (IOP): IOPs still provide clients with structure; however, these programs offer more flexibility some people need. Clients attend treatment three to five days a week for several hours at a time. When treatment is not in session, they can return home. This allows them to maintain any personal or professional obligations they might have.
During your initial evaluation, our team will explain the details and benefits of both depression treatment programs further, so you can make an informed decision about which one is the right choice for you. If money is a concern, we accept brands like United Healthcare for qualifying people.
Begin Depression Treatment in West Palm Beach, FL
Untreated depression can make life unbearable. Making the choice to seek treatment for depression is a courageous decision that reflects both strength and hope. Neuroscience Institute is ready to provide you with the individualized treatment you need, so you can live the life you deserve. To begin your recovery journey with our depression treatment centers in West Palm Beach, FL visit our 
admissions page
 today.