Borderline Personality
Borderline personality disorder (BPD) is a mental health disorder that distorts the way you view yourself and the people around you — often making it difficult for you to regulate emotions or sustain meaningful relationships. The characteristic symptoms of BPD can make it difficult to diagnose correctly, greatly affecting the quality of life for sufferers. That is why our borderline personality disorder treatment center in West Palm Beach, FL offers effective treatment options that can help you find relief from your BPD symptoms and regain control of your life.
Borderline Personality Disorder (BPD) is a mental illness that disrupts the lives of 4.6 million adults in the United States. This disorder affects the ways individuals view themselves, their relationships, and other people. One of the hallmarks of this disorder is an exacerbated fear of abandonment, which can trigger irrationality, mood swings, and intense anger. Typically people with this disorder have difficulty regulating their emotions and behavior and have a poor self-image.
Symptoms of BPD generally present in early adulthood, though they may be present in childhood or adolescence. Borderline personality disorder tends to be more intense in early adulthood and symptoms may gradually get better with age or with treatment.
Oftentimes, BPD presents alongside other mental health issues, such as:
Depression
Anxiety
Eating disorders
Substance abuse disorder
Bipolar disorder
ADHD
Anxiety disorders
Other personality disorders
Personality Disorders vs. Mood Disorders
There is no doubt that personality disorders and mood disorders, such as depression and bipolar disorder, are some of the most common mental health conditions. However, it is important to understand that while these two types of conditions may seem to share many similarities, they are very different from one another.
For example, personality disorders, such as BPD, impact an individual's ability to properly regulate their emotions and behaviors, leading to interpersonal consequences. Mood disorders like depression affect an individual's general mood and demeanor, but do not impact their behaviors and relationships in the same dramatic way. Additionally, mood disorders are believed to be primarily caused by biological makeup, whereas most personality disorders are caused by environmental factors like abuse and other forms of trauma.
The most important thing to consider when attempting to decipher between personality disorders and mood disorders is to be aware of what the symptoms of each condition are. Those with a borderline personality disorder will exhibit symptoms much differently than those with a mood disorder.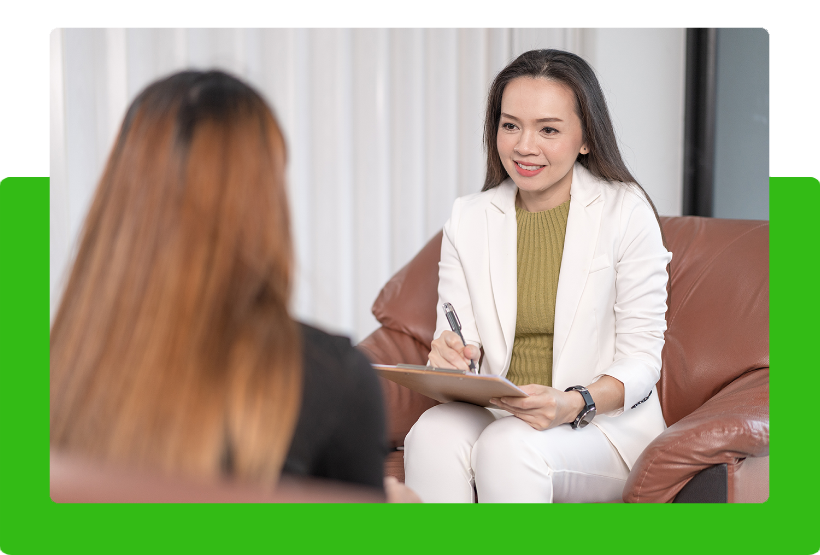 Signs and Symptoms of Borderline Personality Disorder
Borderline personality disorder shares many symptoms with other mental illnesses, making it difficult to diagnose appropriately. However, there are specific characteristics of BPD that help mental health professionals identify the disorder. These characteristics relate to a person's behavior, mood, and how they interact with others.
Signs and symptoms of borderline personality disorder include:
Rapidly shifting ideals, identity, or image
Going to great lengths to avoid separation, isolation, or rejection in interpersonal relationships
Continuously engaging in unstable relationships; idealizing partners one moment and suddenly viewing them as bad, cruel or uncaring the next
Threats of suicide or self-harm
Mood swings that can persist for anywhere from a few hours to a few days, and can include intense rage
Poor self-image that can include feelings of worthlessness
Periods of paranoia and difficulty connecting with reality
Impulsive and risky behavior (drug abuse, gambling, unprotected sex)
Feelings of hopelessness and emptiness
Causes And Risk Factors Of Borderline Personality Disorder
Like many mental health disorders, the exact cause of borderline personality disorder is largely unknown. Some research has shown that the onset of BPD is the result of changes in the brain responsible for emotional regulation, aggression, and impulsivity. Evidence has suggested that chemicals in the brain responsible for mood regulation are not working optimally in individuals with BPD.
Genetics may also play a role in the development of borderline personality disorder. Mental illness tends to run in families. If a person has a close family member who struggles with this disorder or other mental health concerns, there is an increased risk of developing BPD.
Though heredity factors and brain abnormalities might increase the likelihood of developing BPD, environmental factors that affect personality development are also thought to play a role. These include:
Unstable childhood environment
Neglect or abandonment by a primary caretaker
Sexual or physical abuse during childhood
Parental substance abuse
It is not uncommon for individuals living with BPD to be diagnosed with one or more co-occurring mental health concerns. These include:
Anxiety
Depression
PTSD
Eating disorders
Addiction
ADHD
Bipolar disorder
Risks of Untreated BPD
A borderline personality disorder affects a person's perception of interpersonal relationships. As a result, BPD can negatively affect school, work, social activities, and personal and romantic relationships. If left untreated, a borderline personality disorder can have long-lasting consequences that can seriously compromise a person's quality of life. Typical risks and complications of borderline personality disorder include:
Unstable or abusive relationships
Inability to finish school
Frequently switching jobs
Unemployment
Divorce or separation
Self-harm
Money or legal troubles
Sexually transmitted diseases or infections
Suicide attempts
Substance use
Borderline Personality Disorder Treatment Options in South Florida
Borderline Personality Disorder impacts each individual in unique and personal ways. That is why our borderline personality disorder treatment center in West Palm Beach, FL develop personalized treatment plans for each client that address their specific circumstances and goals for treatment. Our Florida residential borderline personality disorder treatment can help you recover in a safe environment, free from outside stressors and triggers. Successful treatment typically involves a combination of evidence-based therapies, prescribed medications, and holistic strategies, which include:
Therapy in group, individual, and family settings
Antidepressants and antipsychotic medications
Cognitive behavioral therapy (CBT)
Dialectical behavior therapy (DBT)
Eye movement desensitization and reprocessing (EMDR)
Neurofeedback therapy
Skills training
Yoga and meditation
Acupuncture, acupressure, and massage
Outdoor activities and exercise
These treatments are offered in different programs, and the program best suited for a person depends on their level of need and individual circumstances. Programs available at our borderline personality disorder treatment center in West Palm Beach, FL include:
Residential Treatment Program: Residential treatment is a great option for those in need of high-level structure and care. During this program, clients live on-site where they receive treatment in a safe and nurturing environment. The goal of this program is to foster healing and growth away from the stresses of everyday life.
Intensive Outpatient Program (IOP): IOPs offer effective treatment and a sense of structure; however, clients do not live at the treatment facility. Instead, they are able to return to their homes after treatment. Clients in an IOP usually receive treatment 3-5 days a week for several hours at a time. This flexibility allows them to maintain their personal and work commitments.
Borderline Personality Disorder Treatment Centers in West Palm Beach, FL
Do not let borderline personality disorder prevent you from living the life you truly deserve. At Neuroscience Institute in West Palm Beach, FL, our compassionate multidisciplinary team will work with you to develop a comprehensive treatment plan that best suits your specific needs. With many holistic strategies and evidence-based interventions available, we are dedicated to helping you find relief from your symptoms and improving your overall mental wellness. Our borderline personality disorder treatment centers are waiting with open arms to help you get the assistance you deserve today. Get started today by giving us a 
call
 or visiting our 
admissions page
.