Admissions to Addiction and Mental Health Treatment in South Florida
Selecting the best addiction and/or mental health rehab center for you or a loved one is one of the most important decisions you'll ever make. Addiction treatment centers can differ widely in their levels of expertise, success rates, and ability to provide best-in-class recovery.
While finding the best addiction treatment can be challenging, our team at Ambrosia Treatment Center knows how to make the process of entering rehab in West Palm (or surrounding areas) as seamless and painless as possible. At Ambrosia, we're ready and able to help you take the first step toward long-term recovery from addiction.
When you first contact us, our dedicated admission specialists will provide you with an initial free admissions consultation, answer any questions you have, and help verify insurance coverage. We are open 24 hours and offer:
24-hour admissions, including evenings, weekends, and after-hours
Same-day admission
Free, no-commitment private consultations and addiction assessments
Tours of the treatment center that matches your needs
Admissions are accepted seven days a week, that begins by calling us at the phone number at the bottom of the page or filling out our free insurance verification form.  We welcome and encourage any adults suffering from substance use disorders, or their families, to call us to learn more about our treatment programs. We are happy to answer any questions you have about admitting yourself or a loved one.
There is no one-size-fits-all approach to treatment; no two cases are exactly the same. In order to provide you with the most effective treatment plan for your unique circumstances, we take the time to get to know you. Once you are admitted, you will work with a team of expert mental and behavioral health specialists to put together a plan that factors in your needs and goals for treatment. We'll also assess you for any co-occurring disorders, as well as health issues that may impact treatment.
Ambrosia offers intimate, customized mental health treatment in South Florida, with a strong emphasis on individual and small group therapy. Our full continuum of care includes residential, partial hospitalization, outpatient, and telehealth mental health services which may be covered by your insurance provider.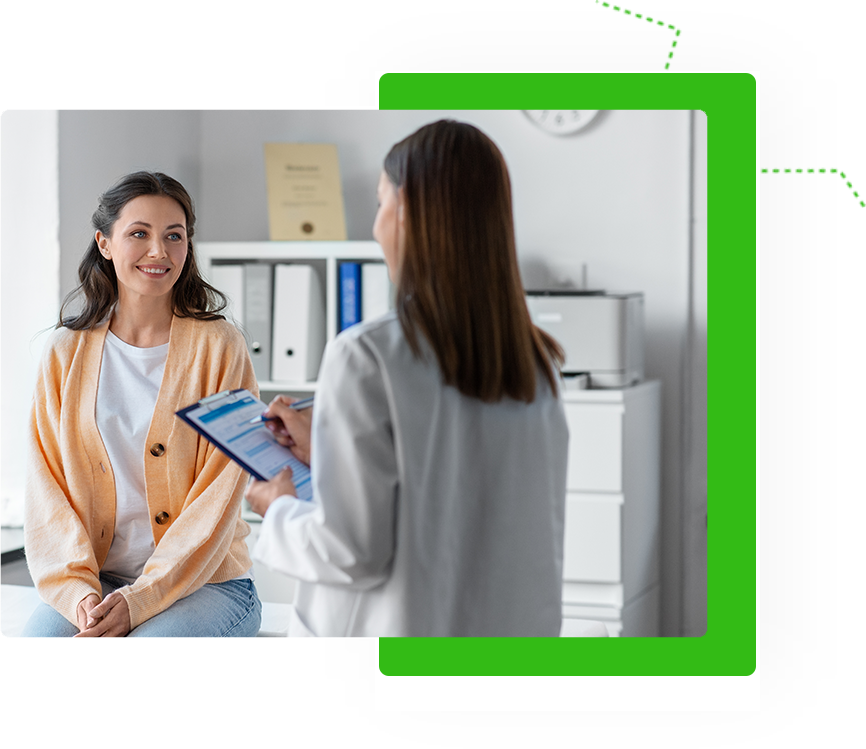 Finding Your Ideal Rehab Program
We assess every prospective client, in order to pair them with the program that matches their needs. Our team considers factors like your specific addiction, age group, and any co-occurring mental health diagnoses, such as depression, anxiety, or trauma. We offer options such as neurofeedback therapy, CBT, DBT, EMDR, and other approaches that match your individual needs. Our goal is to provide every client at Ambrosia with a well-rounded treatment plan.
Our assessment interviews involve one-on-one time with our medical, clinical, and operations staff. The assessment helps our treatment team to gain insight into the history and current lifestyle of each individual client, in order to individualize treatment. Clients typically begin treatment participation within a residential setting, for approximately 30 days. Following residential treatment, clients eventually transition to outpatient services for continuous recovery support.
Our programs are a great fit for several types of people:
Someone going to treatment for the first time
Someone who has been to treatment before but found it did not work
Those who experience chronic relapse
Healthcare professionals
Executive professionals
Dual diagnosis clients (diagnosed with co-occurring mental health issues)
How Long Does an IOP Last?
Our team at Ambrosia Treatment Center can help you understand your insurance options and work with you to get all the information you need to attend one of our West Palm rehab facilities. Our team will confirm what treatment your policy covers, the amount, and any co-payments you may owe. We accept many different health plans with behavioral health benefits. We will work with you to determine what level of coverage is available to you. Our team will work on your behalf to negotiate with your insurance company to provide you with the care that is within your means. We can also provide self-pay options to give you a complete picture of your best choices to help pay for treatment.
The Benefits of Admission to Ambrosia in Florida
When you choose our program, you will receive world-class treatment designed to support your recovery and make you feel comfortable and understood. We know what works and we offer:
Over 10,000 success stories
A supportive community to help you grow, recover and stay sober
Attractive, comfortable residential housing
Three nutritious meals and snacks daily
Treatment provided by doctors, nurses, therapists, and counselors 24 hours a day
Comprehensive individual and gender-specific group counseling
Confidentiality to ensure your recovery remains private
The skills you need to end your old life of addiction and embrace a new and lasting sober life
A family program designed to help the entire family learn to heal and support your recovery
Alumni counselors who work to support clients after they leave our program
Assistance with Traveling to Our Florida Rehab Programs
We can assist with making your travel plans to get to our centers in Singer Island, Port St. Lucie, or West Palm Beach, FL. Our team can help provide directions to the facility, information on nearby airports, and flight options, and may be able to arrange for pick-up from the airport and transportation to the facility when arranged ahead of time with our admissions staff. Many of our clients arrive in town 24 hours before their pre-admission assessment. During your pre-admission time frame, our team will be available 24/7 and will stay in contact with you to help with an easy transition into treatment.