Depression Assessment
At Ambrosia Behavioral Health, we're equipped to conduct professional screenings and assessments for depression. Our objective is to help individuals pinpoint the most effective treatment strategies tailored to their unique needs and circumstances.
Am I Depressed or Sad?
It is common to feel sadness as a reaction to emotional upset or pain. There are varying degrees of sadness. But, sadness is temporary and fades over time. In contrast, depression is consistent and lingers.
Everyone processes emotions differently. Emotional pain can range in intensity from small losses to heartbreaking tragedies. Depression is not an emotion, but rather a mental health disorder.
The World Health Organization (WHO) estimates 5% of adults worldwide suffer from depression. It is a common but serious mood disorder. As such, it leads to severe symptoms that can affect every aspect of someone's life, sometimes in unexpected ways.
Depression is not a one-size-fits-all condition and as such, symptoms vary widely. So, if someone is wondering, "Am I depressed or sad?" there are some common signs and symptoms of a depressive disorder they can explore to help tune into their feelings.
I am Depressed—What Do I Do?
First, and most importantly, if someone is struggling with depression, it is imperative to seek help from a mental health professional. Equally important, they should see their primary care physician who can perform a physical exam and lab tests to rule out other possible causes.
Depression is not a weakness or character flaw. In fact, it is a chemical balance in the brain. It can happen to anyone at any time. Keep in mind, depression affects everyone differently. At Neuroscience Institute, we offer different treatment options to accommodate each client's specific needs.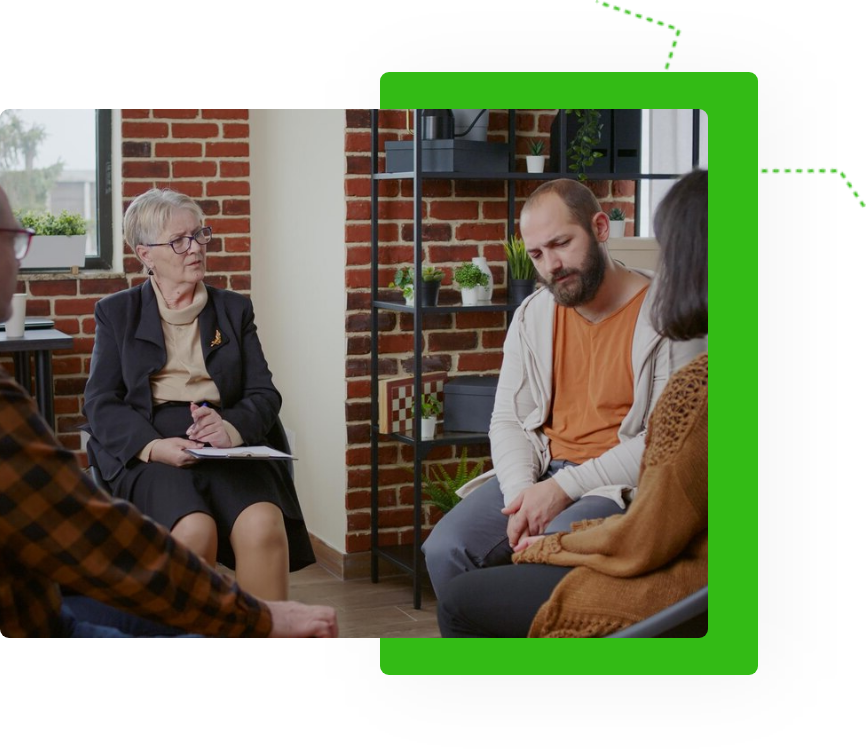 How Can I Take Care of Myself?
If someone is depressed, they can't just "snap out of it" or control their mood. In addition to seeking professional help, there are self-help steps people can do to help their depression recovery. The things that can help the most are also the most difficult to do for someone who is depressed. Taking the first step is the hardest.
Depression drains a person's energy and motivation so they may have to force themselves to do the things that can help them feel better. For example, playing music or going for a walk might lift their mood enough to try another activity.
Things to Do
Get plenty of sleep, exercise, and eat healthily
Spend time with friends
Play with a pet
Former hobby or sport
Volunteer or help someone
Go to a concert or movie
Get daily sunshine and enjoy nature
Things Not to Do
Isolate
Use drugs or alcohol
Ignore being depressed
Play sad music
Feel guilty about depression
Fixate on sad news and media
Why am I Depressed?
There are several forms of depression. The two most common forms are major depression and persistent depressive disorder. Other forms include postpartum depression, seasonal affective disorder (SAD), and depression with psychosis. Additionally, individuals with bipolar disorder also experience depression.
Depression can sometimes co-occur with other mental health disorders, such as anxiety and mood disorders. Also, depression and other mental health conditions can be hereditary. It can also come about due to someone's environment, traumatic events, or as a result of substance abuse.
Begin Depression Assessment
Are you experiencing symptoms of depression and asking yourself, "Am I depressed?" Neuroscience Research Institute is here to help you find the answer. Our team of professionals takes depression seriously.
We complete a detailed assessment and arrange an individualized treatment plan based on each client's specific needs. We help people live the life they deserve. Start today by contacting our admissions page.