You're sitting in the Florida sunshine. You have your fingers wrapped around a cold drink. If you downed the whole thing in one gulp, would people around you cheer? Or would they run to your side and offer help?
If you're in Florida, the chances of cheering are 50/50.
The data suggests that Florida is about average in terms of how many people drink and how many people stay away.
And if you're hoping to blame drinking on partying tourists, we have bad news. Research suggests that many of us don't put drinking at the top of our to-do list when we visit Florida.
How Many Floridians Drink?
Many people partake in alcohol in Florida. The rate of use varies a bit from county to county. While Florida doesn't keep specific data by ethnicity or other demographic markets, national data suggests that some groups drink more than others.
In 2016 (the most recent data available from the Florida Department of Children and Families), 52.7 percent of adults drank alcohol at least monthly. That number has held steady year over year. In 2006, for example, 53.6 percent of Floridian adults drank monthly. Nationally, about 53.7 percent of adults drank monthly.
Before you start boasting about Florida's no-drinking prowess, study these county drunk-driving death statistics.
Plenty of people drink without sliding behind the wheel, of course. But this data suggests that some counties have a higher proportion of people who drink too much. They include:
Walton County, where 45 percent of driving deaths had some alcohol involvement.
Dixie County, where 70 percent of driving deaths involved alcohol.
Putnam County, where 44 percent of driving deaths included alcohol.
Union County, where 50 percent of driving deaths involved alcohol.
Most of these are northern counties, and that seems to suggest that drinking grows less common the farther south one moves. In Miami-Dade, for example, the driving/alcohol death rate is only 12 percent. That's the farthest south one can go, and the numbers are encouraging.
Florida has an ethnically diverse makeup, and it would be interesting to learn more about how groups compare to one another. Gallup says, for example, that 69 percent of Caucasian people drink, while only 52 percent of other ethnic groups do the same.
Unfortunately, Florida doesn't keep similar statistics, so we can't perform a comparison like this.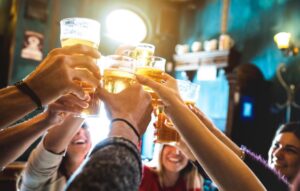 Dangerous Drinking Habits in Florida
We've talked a bit about how many people in Florida drink. Some of those people don't have problem drinking habits. Digging into the data about worrisome drinking habits can give you a clearer picture.
Researchers at the CDC have examined how Florida compares to other states in terms of:
Binge drinking. Consuming with the intention of getting drunk characterizes binge drinking. About 16 percent of Floridians drink this way, compared to about 10 percent of people in Idaho and Texas.
Binge drinking intensity. When Floridians binge drink, they take in about six drinks. In Alaska, they drink between seven and eight.
Financial impact. Excessive drinking has a Florida cost per capita of $815. In Arizona, that number is $930. In the District of Columbia, it's $1,526.
In comparison, Florida looks quite healthy. But will it last? Examining how many young people drink could provide an answer. After all, young drinkers tend to grow into adult tipplers.
Researchers say that about 5 percent of Florida teens binged on alcohol in 2016. That's a big dip from the more than 10 percent that did the same in 2007. But researchers also say that the number is increasing after years of decline. If that trend continues, Florida could have more problems with drinking in 2019 and future years.
Are Vacationers a Factor in Florida?
Tourists searching for sunny skies and plenty of family-friendly activities flock to Florida. The tourist season lasts almost all year long due to the favorable weather and the ease of transportation. It's easy to assume that drunken tourists skew the data about Florida and addiction. But unfortunately, that's not the case.
In 2017, Florida had a record number of tourists. In the first half of the year alone, some 65 million people came to the Sunshine State, reporters say.
While some of them certainly imbibed local beer and wine, plenty skipped it. In fact, research suggests that more people would give up booze than their cellphones. While we're on vacation, we're more interested in documenting our time than enjoying ourselves, and that could mean we drink less.
While Florida restaurants and bars aren't required to offer training to drinks servers, locations that participate get some benefits. And that means plenty of places require people serving drinks to know what intoxication looks like. And they might stop handing out drinks to people who no longer need them. That could keep tourist drinking to a minimum, as it could be harder to get served.
If you hoped to blame high drinking numbers on tourists, you'll need to find a new target for that ire.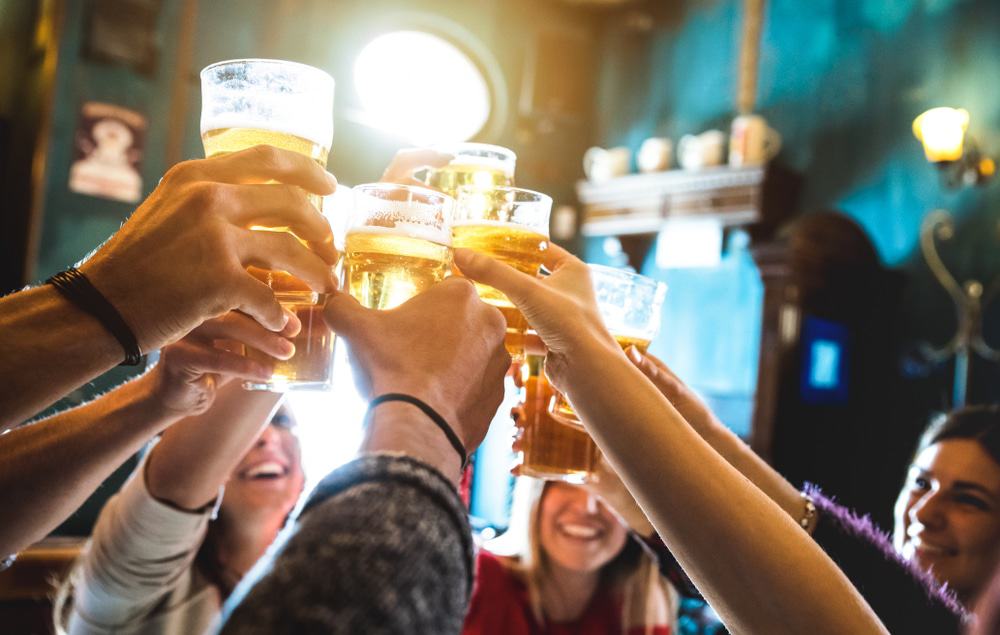 How Does Drinking Harm Floridians?
As adults, we feel we can drink as much as we want when we want to. We may know others drink, but we don't see how it applies to us. Perhaps digging into the real losses caused by drinking could put your decisions in perspective.
The Centers for Disease Control and Prevention (CDC) tracks deaths directly attributed to alcohol abuse. Between 2006 and 2010 Floridians lost their lives due to:
Alcoholic liver disease and cirrhosis: 1,709 deaths. Your liver processes each sip of alcohol you take. In time, the cells harden and die due to overexposure. Lose too many, and death may come.
Stroke: 170 deaths. Alcohol abuse puts immense pressure on your cardiovascular system. If vessels thin, a clot can form.
Esophageal cancer: 39 deaths. Alcohol can harm tissues as it slides down your throat. Coding problems during repair lead to cancer.
Liver cancer: 79 deaths. Your liver may try to repair the damage done by alcohol. Coding errors here can also lead to cancer.
Overall, 6,669 Floridians lost their lives between 2006 and 2010 due to deaths attributed to alcohol, the CDC says.
That's the same as the population of South Patrick Shores, Florida. So many lives are lost, and so many others are ruined due to drinking.
Make Sense of the Statistics
If you lift a glass of alcohol to your lips while you're in the Sunshine State, will you be alone? Or will you be surrounded by other people doing the same thing?
Statistics can give us insight into what everyone else does. Sometimes, data helps us see that what we're doing is just outside the realm of normal, and that can prompt us to make changes.
But know this: Just because you live in a state with a below-average amount of drinking doesn't mean your habits are safe.
Consider if you:
Want to stop drinking, but you can't make the resolution stick.
Feel the need to drink first thing in the morning to take the jitters away.
Schedule your day around when and how you can drink.
Feel that alcohol is a problem for you.
Hide how much you drink.
If these are true for you, it's time to stop reading about Florida and get help. Treatment can help you understand why you drink to excess, and you can stop your habits before they take your sanity or your life. It could be the best decision you make in 2019.