Mental Health Residential Treatment Center In South Florida
Mental health disorders, like PTSD, bipolar disorder, depression, or anxiety, symptoms can severely impact a person's quality of life. Furthermore, in these instances, standard outpatient therapeutic approaches may not go far enough to help. Residential mental health treatment centers in Florida can be incredibly beneficial for those struggling with a mental health disorder. Fortunately, the Neuroscience Institute of South Florida provides residential treatment for residents with mental health disorders.
According to the 
Florida Department of Health
, in 2020, a total of 200,907 hospitalizations statewide occurred due to mental health disorders among all ages. To add, Mental Health America reports that Florida ranks slightly higher (59.3%) than the national average (57.2%) for adults with any mental illness (AMI) who did not receive treatment in 2020.
Palm Beach County of South Florida has some of the following mental health statistics:
In 2020, a total of 13,182 hospitalizations due to mental health across all ages
171 suicides among all persons age 10 and older in 2020
12.4% of adults were told that they have a depressive disorder in 2019
9.2% of adults had poor mental health on 14 of the last 30 days in 2019
In addition, 36,119 residents of Florida were hospitalized due to alcohol and drug-induced mental disorders. Mental health residential treatment centers in Florida can help curb these statistics for all residents of Florida.
What is Mental Health Residential Treatment in South Florida?
Mental health residential treatment centers in Florida are ideal for people who need sustained and structured treatment. That way, they are away from everyday stressors and triggers, and may better overcome mental health or substance abuse disorders. To support this, residential treatment provides individualized, evidence-based care in a nurturing and relaxing environment. These facilities encourage the individual's healing and ability to thrive once they return to their day-to-day lives.
Take the first step towards healing with Neuroscience Institute
Our approach uses active behavioral research coupled with proven and effective evidence-based therapeutic approaches to help our clients find meaningful recovery from mental illness symptoms. Call us today to speak with a caring professional and take the first step towards mental wellness.
What is Mental Health Residential Treatment Center in South Florida Like?
At the core of our residential treatment, we believe individuals with mental health disorders have the ability to achieve meaningful change with the proper therapeutic approach. We understand that each person's experience is unique, so we tailor our evidence-based treatment plans to our client's needs to improve outcomes in recovery.
Therapies used in our residential treatments include:
Cognitive Behavioral Therapy (CBT)
Dialectical Behavior Therapy (DBT)
Holistic treatment, including meditation, acupuncture, massage, and yoga
Group therapy
Brain mapping
Skills training
Client-focused care is provided in a luxurious and comforting residential treatment center in South Florida to sustain recovery outcomes outside of the residential setting. In addition to individualized treatment programs, other activities to support recovery include:
Meditation and mindfulness training
Acupuncture
Acupressure and massage
Psycho-educational group
Distress tolerance and trigger response training
Experiential healing
Yoga
How Long is the Average Length of Stay for Residential Treatment?
The average length of stay for residential treatment can vary depending upon the type of treatment needed. Most psychiatric hospitalizations last about 7 to 10 days; however, these services focus only on stabilization after an emergency. Comprehensive, long-term treatment will take longer at a residential facility.
Residential treatment centers have programs that usually last about 30 days. However, clients could stay in treatment longer if needed, depending on their needs. Mental health professionals within the facility will make any recommendations for continuing care in the facility beyond 30 days.
After residential treatment, many individuals continue with outpatient services for aftercare. During outpatient treatment, clients receive care while living outside the facility, either at home, with friends, or in another type of program like sober living.
Does Insurance Cover Residential Treatment?
Most insurance companies consider substance abuse and mental health treatment essential health benefits. Therefore, most insurance carriers will cover some or all of the costs of residential treatment for mental health or substance use disorders.
Additionally, insurance companies will usually cover residential treatment as long as a qualified mental health professional deems the service medically necessary. In addition, most treatment centers also work with clients to find affordable options to receive care. Clients might qualify for payment plans or opt-out of paying for certain amenities and alternative treatments to offset the costs of treatment.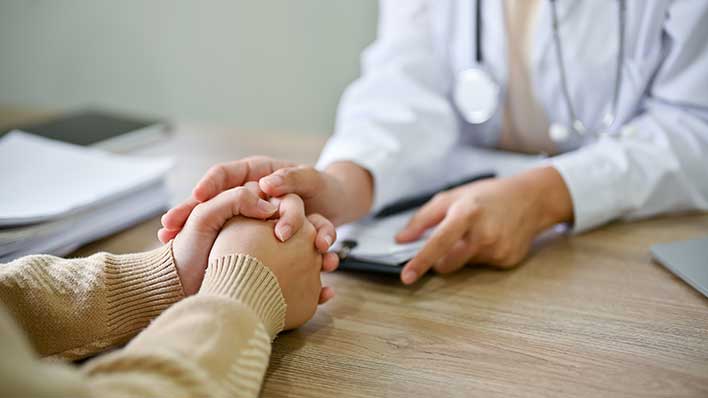 Benefits of Mental Health Residential Treatment Centers in Florida
There are many benefits to inpatient mental health treatment. Focused personalized care that includes individual and group therapy in a home-like setting sets the groundwork for continued healing.
Additional benefits of mental health residential treatment centers include:
Learning (or relearning) new skills — Mental health disorders take a heavy toll on people, and, sometimes they develop unhelpful habits just to help them get through the day. Consequently, however, these habits are not always healthy. Residential treatment provides opportunities for restructuring habits to become supportive rather than destructive. Additionally, life skills lessons such as healthy coping mechanisms, sleep, hygiene, and nutritional support are provided to support overall wellness.
Supportive environment — A primary feature of residential treatment is getting help away from day-to-day environments that might not be conducive to healing. Inpatient treatment allows people to focus on their healing in a community that understands the unique needs of individuals struggling with mental health disorders. This environment lets people work through complex feelings, heal from trauma, and express themselves in a judgment-free zone.
Peer support — When a person enters residential treatment, they will be living with other people who are going through similar experiences. The community of peer support will allow clients to help each other through long-term recovery.
Mental Health Residential Treatment in South Florida
If you or someone you love is struggling with symptoms of a mental health disorder, residential treatment might provide the help you need. The staff at the Neuroscience Institute of South Florida will work to develop an individual plan that provides the most therapeutic benefit. Our tranquil and luxurious residential setting provides a nurturing environment to get help with mental health disorders. To find out more about our mental health residential treatment program, visit our 
admissions
 page today.