Fentanyl
Fentanyl, the most widely used synthetic opioid in the medical field, has been spreading to the streets mixed with other illegal drugs like heroin and cocaine.
Fentanyl is roughly 40-50 times more potent than heroin and is highly addictive. All it takes is a dose of fentanyl the size of three grains of sand to kill. Consequently, the number of fentanyl-related deaths across North America is rising sharply, especially in FL, OH, MI and PA. At Ambrosia Treatment Center in West Palm Beach, FL, we believe it's important to know the signs and symptoms of fentanyl abuse and addiction in order to help prevent more deaths.
Street Names
Apache, China Girl, China White, Dance Fever, Goodfella, Jackpot, Murder 8, TNT, Tango & Cash
Common Forms
Powder, Blotter Paper, Mixed With Heroin/Cocaine & Tablets
Common Ways Taken
Injected With Needles, Sucked like Candy & Placed On Skin With A Patch
Signs And Symptoms of Fentanyl Addiction
Short-Term Effects of Fentanyl Abuse
Signs and symptoms of using fentanyl, either medically or illicitly, including:
Dizziness and lightheadedness
Dry mouth
Retention of urine
Suppression of breathing
Severe constipation
Itching or hives
Nausea and vomiting
Loss of appetite and weight loss
Headache
Difficulty seeing
Hallucinations
Shaking
Overdose
Long-Term Complications from Fentanyl Use
Addiction happens over time. Full physical dependence to a drug requires repeated use, which results in deteriorating health, including:
Collapsed veins
Abscesses (swollen tissue with pus)
Infection of the lining & valves of the heart
Respiratory depression
Constipation & stomach cramps
Liver or kidney disease
Pneumonia
Death
Fentanyl Tolerance & Control
Like heroin, morphine and other opioid drugs, fentanyl works by binding to opioid receptors in the brain that control pain and emotions. Dopamine levels are increased in the reward areas of the brain, creating feelings of euphoria and relaxation.
However, fentanyl quickly creates a tolerance, requiring more of the drug to create that euphoric feeling. Once in the user's system, the negative effects are extremely difficult to stop, leading to:
Cravings – Fentanyl addicted individuals are afflicted with both psychological and physiological dependence. Finding it hard to concentrate on anything but the drug, they may not be able to eat, sleep or perform daily activities unless high.
Compulsion to use – Over time, users develop a physical need that compels them to give into their compulsions and use fentanyl, despite all the havoc the drug wreaks on their lives. Stopping becomes impossible, despite a strong desire to get clean and sober.
Loss of control – Addicts use more and more each day. Their tolerance builds to the point where they are no longer even chasing the euphoria, but instead using just to avoid withdrawal symptoms.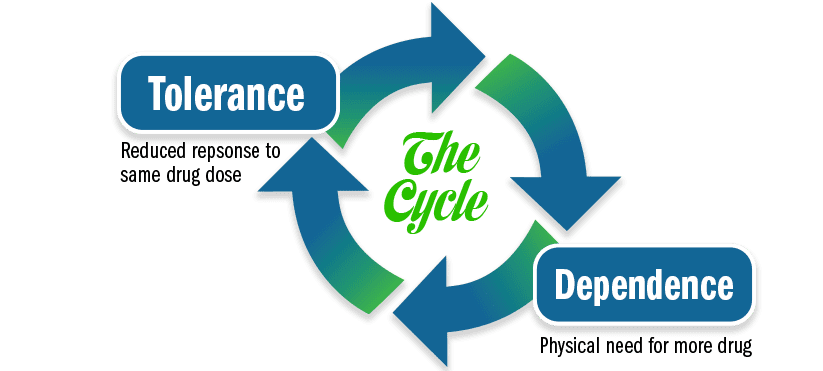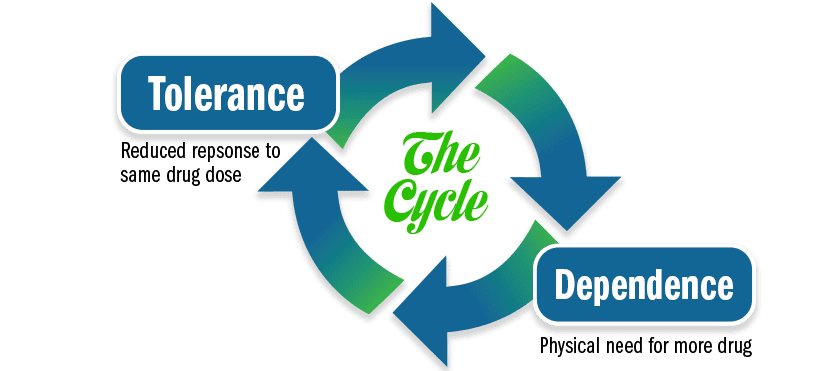 Read the Stories Of Recovery
Ambrosia gave me the tools to be able to live the life I have today. Great staff and an all around great facility. Thank you Ambrosia!
Gary R
Ambrosia helped me too. I let go of anger, resentment and started trusting my husband again. I actually still text Wellness regularly. I learned the hard way that not all treatment centers are the same, and I know from experience that Ambrosia is the right choice.
Michelle F
The therapy at Ambrosia changed my opinion of therapy overall. Without their help, I would've never talked about the things that I worked through while I was here. It's a supportive environment with the structure needed to heal and grow as a person. This experience helped me get in touch with who I am outside of being an addict.
Antonio R
Ambrosia changed my daughter's life. That's not an exaggeration. She had been to several other facilities, with little, short-lived success, but Ambrosia was the only one that kept her sober for over a year now. She's a whole new person!
Missy S
What Every Parent Needs to Know