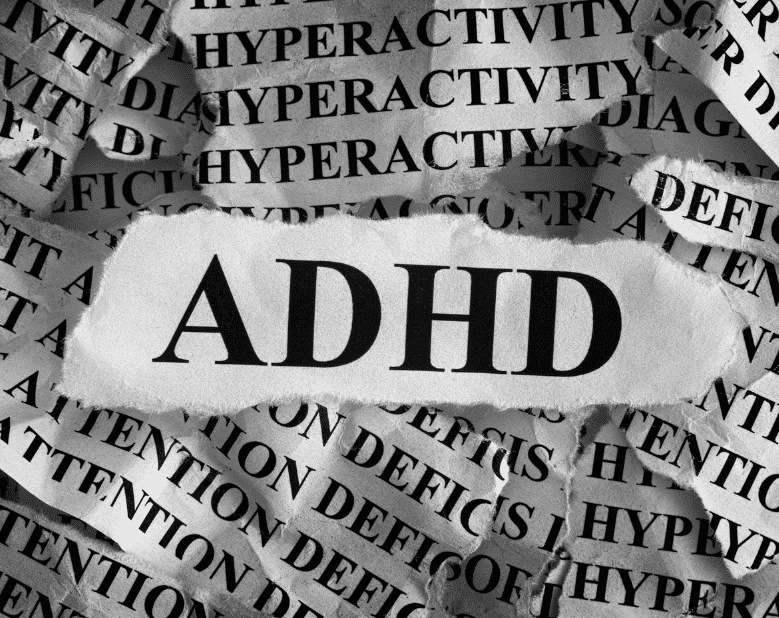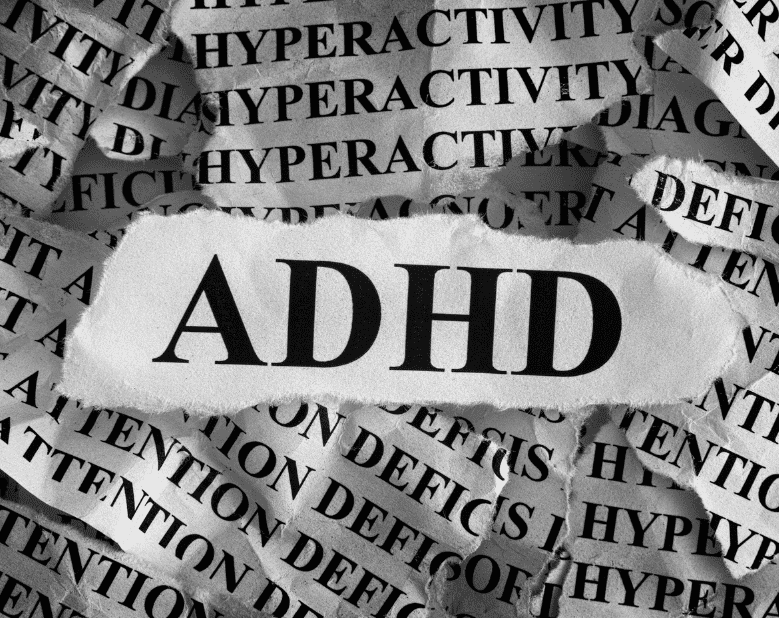 Attention-deficit/hyperactivity disorder, or ADHD, is a mental health condition that can make it difficult or impossible for adults to control their thoughts and behaviors. Symptoms of ADHD commonly begin to appear during childhood or early adolescence, but they can persist into adulthood.
As noted by the advocacy organization Children and Adults with Attention-Deficit/Hyperactivity Disorder (CHADD), adolescents and adults who struggle with ADHD can experience significant psychological distress.
Attention-deficit/hyperactivity disorder is a treatable condition. When people receive individualized treatment, they can learn to manage the symptoms of ADHD and achieve an improved quality of life.
Signs & Symptoms of ADHD
The signs and symptoms of attention-deficit/hyperactivity disorder can vary considerably. However, generally speaking, the following are common ADHD signs and symptoms:
Those experiencing ADHD do not need to exhibit every sign and symptom in order to be accurately diagnosed with attention-deficit/hyperactivity disorder. The only way to determine if you need treatment for ADHD is to complete a thorough assessment with a qualified healthcare provider.
Inability to pay attention for a sustained amount of time
Frequently making careless mistakes
Appearing not to listen when being spoken to
Failing to finish tasks or projects
Easily becoming frustrated
Often losing books, keys, glasses, cellphones, and other important items
Forgetting to pay bills, keep appointments, or take care of other responsibilities
Having trouble sitting still in class, restaurants, or meetings; always appearing to be "on the go"
Tendency to fidget, squirm, or tap hands and feet
Interrupting others or intruding on activities
Talking excessively
Using items that belong to others without asking for permission
Is ADHD Common?
ADHD is a common mental health condition, meaning that it impacts many people. This specific mental health condition is most prevalent in children and adolescents, with the Centers for Disease Control and Prevention (CDC) reporting 6.1 million children having been diagnosed with ADHD in the United States. Some other statistics include the following:
The median age for a severe ADHD diagnosis is 4, while the average age for a moderate diagnosis is 6. Children with mild ADHD are often diagnosed at age 7.
The National Institutes of Mental Health (NIMH) reports that the lifetime prevalence of ADHD in children is 11%. The lifetime prevalence of ADHD in adults 18-44 is 8.1%.
Boys are two times more likely to be diagnosed with ADHD than girls
ADHD is more common in higher-income countries
4.2% of all teenage cases of ADHD showed severe impairment
Anxiety and mood disorders often mimic and/or mask the symptoms of ADHD, leading to misdiagnoses
Potential Effects of ADHD
Undiagnosed or untreated attention-deficit/hyperactivity disorder can have a powerful negative impact. The potential symptoms include:
Difficulty forming or maintaining friendships
Strained relationships with family members
Academic struggles and behavior problems in school
Poor performance at work
Inability to find and keep a job
Injuries due to inattentive behaviors
Financial problems
Substance use and addiction
Onset or worsening of other mental health concerns
Social withdrawal or isolation
Diminished self-confidence and self-esteem
Increased risk of suicidal thoughts and actions
Getting ADHD treatment can help you manage the symptoms of this disorder, which reduces your risk for experiencing the negative effects of attention-deficit/hyperactivity disorder. While you're receiving care at our treatment center, you can also begin to heal from any harm that you may have already experienced due to your struggles with ADHD.
How to Choose an ADHD Treatment Center
When you are seeking treatment for attention-deficit/hyperactivity disorder, it's vital to determine if an ADHD treatment center offers the type and level of care that's right for you. There is no single perfect type of treatment for ADHD. Just because an ADHD treatment plan works well for someone doesn't mean that it's the ideal approach for you.
One of the most important factors in ADHD treatment is understanding which level or levels of care you need. At Neuroscience Institute – Mental Health Center, we offer ADHD treatment services at two levels: residential treatment and a partial hospitalization program, or PHP.
When you take part in residential ADHD treatment, you will benefit from round-the-clock care provided by a team of experienced professionals. At this level of ADHD treatment, you can focus fully on your health without having to deal with the stresses and distractions of daily life. Our residential program serves adolescents as well as adults.
When you participate in treatment at the PHP level, you'll take part in full days of programming, but you won't be required to live at our ADHD treatment center. When you're not taking part in treatment, you can return home, or you may choose to reside in one of our on-campus residences. This level of ADHD treatment is designed for everyone.
A member of the Neuroscience Institute team can provide you with additional details about both levels of ADHD treatment so that you'll be prepared to make the most informed decision.
Types of Therapy to Treat ADHD
In addition to learning about the different levels of treatment for attention-deficit/hyperactivity disorder, it's also important to understand the many types of therapy that can be included in a treatment plan.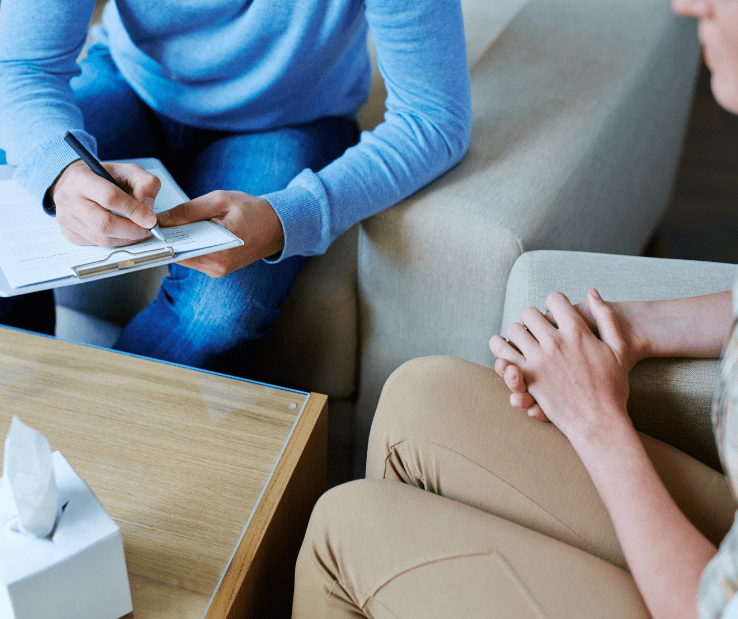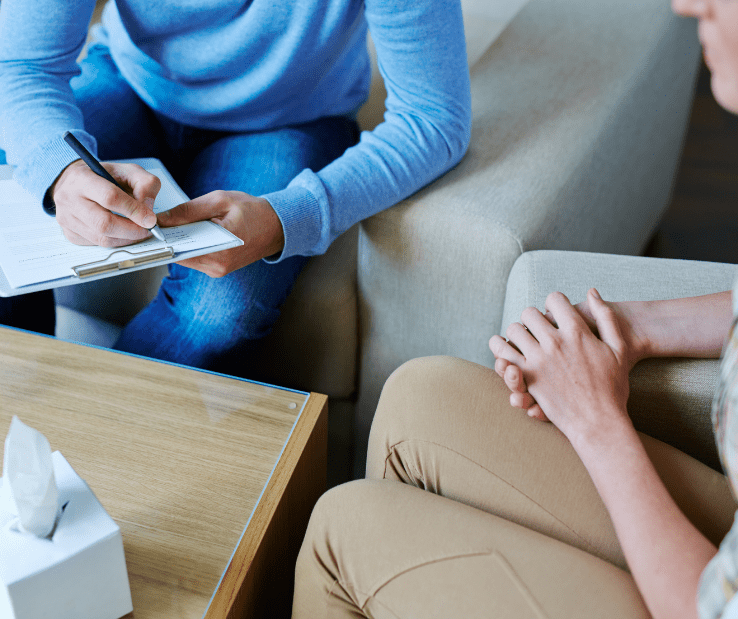 When you receive care at our ADHD treatment center, you'll follow an individualized plan that is based on a thorough assessment of your strengths, needs, goals, and preferences.
Depending on those factors and at which level of care you receive treatment, your individualized treatment plan may include non-medical ambulatory detox; medication management services; individual, group, and family sessions; and experiential therapies.
Your treatment for ADHD may also incorporate acceptance and commitment therapy (ACT), dialectical behavioral therapy (DBT), motivational interviewing, and cognitive behavioral therapy (CBT).
Acceptance and Commitment Therapy (ACT)
Acceptance and commitment therapy is a form of psychotherapy that focuses on helping you to accept the thoughts and feelings you have instead of fighting against them. ACT utilizes techniques including cognitive defusion, acceptance, mindfulness, values, and commitment methods. Each one of these techniques works to help you build your psychological resilience in ways that allow you to manage your symptoms appropriately.
Dialectical Behavioral Therapy (DBT)
Dialectical behavioral therapy, or DBT, helps you identify the thoughts, feelings, and behaviors that are negative so that you can alter them in a positive manner. This process is completed through four stages of DBT: emotional regulation, distress tolerance, mindfulness, and interpersonal effectiveness.
Motivational Interviewing
Motivational interviewing is a form of psychotherapy where the therapist works to help you internally motivate yourself to achieve mental health goals. They do this by focusing on your own motivations, listening with empathy, and then working to empower you to get motivated. This can help you get motivated in your treatment, as well as in your everyday life.
Cognitive Behavioral Therapy (CBT)
Easily the most widely-used type of therapy, cognitive-behavioral therapy can show you how to change thoughts and behavioral patterns to improve outcomes. CBT has proven to be so effective that you don't need endless sessions to gain the skills you are trying to obtain. Instead, CBT has shown effectiveness in a relatively short period of time, offering relief to many.
A member of your treatment team will explain each element of your plan and answer any questions you have. At Neuroscience Institute, we're committed to ensuring that all individuals have the information they need so they can play an active role in their treatment.
Your Pathway to ADHD Treatment
When you're ready to get treatment, Neuroscience Institute is here for you. We've developed a streamlined process so you can get the treatment you need with minimal delay. Here is a quick overview of your path to treatment:
Phone conversation with a member of our admissions team (available 24/7)
Initial over-the-phone screening to make sure our ADHD treatment center is the ideal place for you
Admissions process, which a member of our team will guide you through
Scheduling your intake date and arriving at our campus
Meeting the members of your treatment team and other residents
Becoming familiar with our treatment environment
Completing physical and psychological evaluations
Receiving your individualized treatment plan
Starting treatment
You can learn more about what we offer and what that means for your recovery by calling us right now.
ADD & ADHD Treatment in West Palm Beach
Attention-deficit or hyperactivity disorder is treatable. When clients receive personalized ADHD treatment at the Neuroscience Institute, they can learn to better manage their symptoms resulting in an improved quality of life. Don't wait to get the help you deserve, call us right now to find out how we can help.