Free Drug Alcohol Addiction Intervention Call
Why conduct a Drug & Alcohol Addiction Intervention?  When a family member is addicted to drugs or alcohol, you can usually see its self-destructing impact right in front of your eyes.  You'll notice secretive behaviors, borrowing money, aggressive or violent behavior, declining appearance, lack of energy & motivation, issues at work or school and health problems.  That will signal it's time to confront their disease and pave the way to mending your family.   A drug and alcohol intervention might not be easy nor simple, and the process can even be painful, but necessary.  Ambrosia's Drug and Alcohol Intervention specialist can make all the difference.  Let us help you and your entire family today.  Ambrosia Treatment Center and it's addiction specialists have been featured in the media hundreds of times, from CBS, CNN, Forbes & The Wall Street Journal and many more.
5 Success Factors for Addiction Intervention
1. Use a well trained and certified drug and alcohol addiction interventionist specialist with extensive training to meet your exact needs.  Make sure that your interventionist is a trained Certified Intervention Specialist.  Ambrosia's intervention specialist, Donny Sutton-Brown, is trained with almost two-decades of Intervention experience.   Look for  evidence-based, best practice  family intervention methods for your loved one.
2. Select an intervention specialist that knows your family's predicaments and situations and has hands-on experience working within ethical and supportive professional environments.  Make sure your specialist can guide you and has well over a decade of experience providing successful drug and alcohol interventions.
3. Hire a professional, one that is dedicated exclusively to drug and alcohol interventions and nothing else.  You will need a qualified professional to assist in what usually is a difficult task.  During the intervention, you and your loved one will be uncomfortable, and they will do whatever it takes to avoid getting treatment. For this reason, hiring a true interventionist pro can help you stay strong and focused when you encounter severe resistance.  You'll need help to counter objections and have the right responses to get them into treatment.
4. Find a master drug and alcohol abuse interventionist who knows all the tricks and tactics an addict uses from prior interventions that they conducted.  You'll need a specialist who knows what to expect and can remain emotionally unattached to help ensure your family member stays engaged.  In the very worst case where your loved one acts aggressively or even violently, a trained and well-versed interventionist will know how to respond and overcome this.
5. Have an inpatient addiction treatment center ready to admit your loved one so they can follow through to begin the recovery process.  Ambrosia Treatment Center offers comprehensive addiction treatment with over 10K+ recovery success stories in licensed and accredited multi-state addiction treatment centers with dedicated & caring staff to help get your family back on track.  Ambrosia offers family and alumni care after treatment, so you know you'll have the support you need for as long as you need it at no additional cost.
Why Use a Professional Addiction Interventionist:  While you can always stage your own intervention, working with a specialist who is experienced, trained and specializes in this discipline can make the difference in success or failure.  A well-versed addiction interventionist can help you explore and resolve your own issues, and better prepare your entire family for the actual drug and or alcohol abuse intervention.  With the help of an specialist, you can craft a plan of action for what you will communicate and how you will express it in a supportive, impactful and swaying manner.  This exercise will ensure you cover all bases and are confident & ready with discussion points to drive change for your family and loved one.
Objectives of Drug & Alcohol Abuse Intervention:  The challenge is to introduce the need for immediate change to your family member's life.  We help you describe from your point of view along with multiple family members & stress the consequences of addiction to the entire family.  We design our addiction interventions to be respectful, enabling family to share their thoughts and concerns about how addiction impacts everyone in a supportive non-confrontational way.  The goal is to get your loved one to stop, think and realize how their destructive behavior impacts not only their health but the lives of their entire family.  We work to inspire, motivate and encourage your loved one and their family to gather the facts and strength and to break free of addiction by getting help before it's too late.
Our premier locations in Palm Beach County, Florida, are staffed with the country's leading recovery specialists.  You and your family members can access an unparalleled, thriving network of resources and recovery groups that can help your family with everything they need to get your life back on track.
Check your insurance coverage now.  You might not have to pay anything out-of-pocket.  We accept most private and some in-network health insurance.
Our Promise to You:  We're committed to finding everyone help.   If drug and alcohol addiction treatment at Ambrosia is not appropriate or if  space is limited, we'll provide you with FREE vetted referrals to get you or your loved one on the road to recovery.  Even more,  Ambrosia's advanced Family Wellness Program is provided to families FREE with admission.  The Family Wellness team actively supports families with lifelong advice, education and resources.
Donny Sutton-Brown, CAI-2, CRS, CFLC,  Intervention Trained
Certified

 

Interventionist
Florida Certified Recovery Specialist
Certified Family Life Coach
Specialties:  Interventions, Families  Years in the Field:  18 Years
Family Wellness Interventionist:  Certified in addiction for nearly 2-decades, Donny has helped hundreds of families make changes resulting in healing &  permanent sobriety.
"Helplessness is a symptom of addiction felt by everyone involved. Anyone can become addicted & everyone can recover"
"Don't deny your loved one the gift of desperation. (For it is truly a gift)."
Personal Journey:  My sober journey began on July 12, 2000. I give back the help and healing that my family gave me"
Alumni Feedback:  "Mary C. Donny gave us the plan on how to intervene and kept in touch with us to guide us through the steps…"
Drug Alcohol Abuse Intervention – Strength in Numbers:  A family & friends intervention can work to support and strengthen family members as they come to terms with their loved one's addiction and how it affects them.  Meeting as a group gives you the strength & support needed to respond, counter & encourage a loved one to get help.  This also helps the entire group resolve any unspoken feelings & get closure on your loved one's addiction and problems it has caused the family.
When coming together to support your suffering addicted loved one, you show strength, assertiveness, cohesiveness.  Doing so will grab your loved one's attention much better than a one-on-one meetings.  We'll help you drive the urgency & seriousness of getting into a drug and alcohol rehab clinic today.
Positive Change from Drug Alcohol Interventions:  During interventions, adverse bad feelings and real day to day negative consequences are detailed in preparations for an intervention and continue during the drug or alcohol intervention meeting.
Discussing the true destruction from addiction with the entire family helps everyone to deal with the anger and frustration, and understand feelings the urgent need for treatment.  At the end of your drug alcohol intervention, both the family and the addicted loved one have the opportunity to learn, listen and enable change.  That's where a real specialist with Interventionist training can help.  Having a professional present has a huge, positive impact on intervention success.
FREE Referrals:  Our counselors are equipped with a national network of contacts to connect families to certified intervention specialists and "sober escorts" (trained rehab pros who accompany clients one to rehab facility, ensuring they arrive here safely).  We're glad to offer FREE referrals to family support groups, counseling and education that can strengthen and aid families in addiction intervention efforts.
FREE Intervention Phone Consult: Our dedicated counselors can help families develop an intervention plan along with the next steps to get their family member treatment.  We'll help you prepare a successful drug or alcohol addiction intervention.
Our Intervention specialist can help.  When your loved one enrolls in our Florida addiction center, it's on us (restrictions apply; call for details).
---
You're Not Alone:  Ambrosia Treatment Center interventionists are professional, well versed and trained to understand the full range of emotions and feelings that come when your household is suffering from an addiction.  Let us help you craft a personalized plan of action for your family situation in a supportive, nurturing, calm and positive professional manner.  Our goal is to get your loved one into treatment to beat addiction and stay sober so that you and your family can get your lives back!
---
Make sure you choose a trained certified Drug Alcohol Addiction Intervention Specialist :  Need the help of a professional to stage an addiction intervention for a loved one?  Let us help you walk through the process.  There is no obligation for a free consultation and your  information remains confidential.  When you're ready, our trained intervention specialist can compassionately guide you through one of the most important discussions you may ever have with a loved one.  Let us help today!
---
What are Drug & Alcohol Drug Interventions?  Drug & alcohol abuse interventions are simply conversations where those who know, love and trust your loved one discuss the individual's addiction.  The goal is to talk about the impact of their addiction on the entire family and provide support and aid to get your loved one care quickly.  When an addicted family member blows you off every time you bring up addiction treatment privately, an intervention is clearly your best route. Even if you've already tried an intervention before without success, you can always conduct a second intervention with a real addiction interventionist from Ambrosia and also consider legal options. Addicts are often persuaded to enter treatment after direct and honest communications with loved ones detailing why now is the time to get help.  Please don't wait for something to happen when your active diligent action is needed.  Let Ambrosia's drug addiction intervention specialists help now.  The intervention process makes sure that your support, love and desperation is heard loud and clear.  Don't let your family member live in denial by making excuses that they aren't hurting the entire family or that no one cares enough about them.
Planning Drug Addiction Rehab Interventions:  The goal is to introduce the idea of change into a person's life from the family member's perspective. It is designed to be respectful and to allow a family to share their feelings in a non-confrontational way. The hopeful result is that the person will want to stop the destructive behavior and get help. During this time, the family members discuss their feelings either before the intervention or during the meeting. This helps them deal with the anger and frustration they have been feeling.  In many ways, the intervention is for the family as well as the addict.
Sign Up for HopeTracker:  Click to Sign Up Now— Ambrosia Treatment Center's HopeTracker helps educate you on the general topic of addiction, if you need it, or dig into specific things like staying positive and life after treatment. The free online tool also lets you connect and get advice from other families. It's the best thing you can do right now to help your loved one.
For anyone who loves someone struggling with addiction, there is hope.  Most families that are desperate for change don't realize (or accept) that change can start with their own decisions. Even a small step forward is meaningful.   Addiction can be impossible to understand and navigate alone, so prepare yourself for the journey ahead with knowledge, support and accountability.
What is HopeTracker?
A 10-session crash course on addiction and a social community to support you forever.
Everything you need to know about addiction and your specific situation, created by families for families.
Feel better and more in control of the situation
Get friendship, advice and accountability
Rest easy, it's completely free with no catch
---
USA #1 Drug Alcohol Rehab Center     |     Verify Drug Alcohol Rehab Insurance    |    Reviews    |     Staff 
---
Get help today.  Call 24/7.  An addiction specialist will guide you to your personalized addiction intervention alcohol and drug rehab treatment options for your loved one.  With over 10K+ addiction recovery success stories we're ready to help get your life back.
Donny Sutton Brown, Director of Business Development at Ambrosia Treatment Center, is taking the facility's world-class addiction care to the next level as a Certified Interventionist. The Certified Interventionist website describes the philosophy behind their approach as "an Evidence-Based, Best…
The ultimate guide to getting someone to go to treatment.  Interventions are simply conversations where those who know, love and trust your loved one discuss how addiction can be overcome. If they blew you off when you brought up the topic of treatment privately, an intervention is your best route…
Ambrosia continues to push for appropriate legislation and represents over 23 millions of Americans dealing with addiction. This week, Dave Bontempo, Outreach Coordinator for Ambrosia, is scheduled to appear at Philadelphia's third series of community meetings on drug addiction alongside…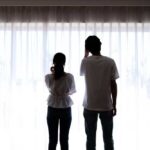 Every evening, when the workday is through, a couple opens up a bottle of wine. They discuss the day's events, nibble on dinner, and watch the setting sun. But as the evening progresses, one of those partners opens up another…
The happiest couples do most things together. They eat, work, exercise, and sleep together — preferably while sharing sweet snaps on social media to prove their love to the outside world. But behind those pretty pictures lies a darker reality….
---
Call 24/7 – Get help today with a trained certified Drug Alcohol Addiction Intervention Specialist :   Need professional help to stage an addiction friends and family intervention?  Contact us to walk through the process with you.  There is no obligation for a free consultation and your  information remains confidential.  When you're ready, our trained intervention specialist can compassionately guide you through one of the most important discussions you may ever have with a loved one.  Your intervention services may covered, when you're loved one receives full addiction recovery treatment at one of our Florida drug & alcohol treatment centers.  Restrictions apply.  Let us help today!
---
---
Five-Star Drug Alcohol Rehab Center     |     Verify Drug Alcohol Rehab Insurance    |    Reviews    |     Staff 
---