Baclofen Addiction Treatment That Works
Originally designed to assist people struggling with epilepsy, Baclofen, is more commonly used to control muscle spasms and offer minor pain relief by relaxing the muscles. Because it is a pain reliever and capable of providing a euphoric high it does still have the potential for addiction. Attempting to detox from Baclofen without professional help is difficult. The addiction specialists at Ambrosia Treatment Center utilize the latest in drug abuse treatments, including contingency management and cognitive-behavioral therapy to help people suffering from addiction to substances like Baclofen. These treatments have proven to be effective for our clients with substance abuse issues.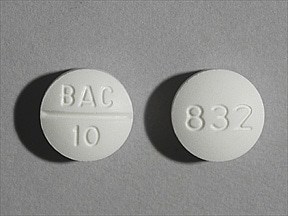 At Ambrosia Treatment Center, we help people achieve continued abstinence from drug use through our motivational-enhanced therapy which has the recovering individual contrast the drug with the benefits of achieving and maintaining recovery. At our three locations throughout Florida and one in Pennsylvania, we couple this treatment with our cognitive behavioral therapy, where individuals learn skills to help them deal with addiction-related situations as they arise. We offer a holistic and supportive approach within our nationally-recognized rehab program that focuses on each one of our client's individual needs.
If you or a loved one are struggling with addiction to a controlled substance like Baclofen there is help. You don't need to feel ashamed or feel as though you have to do it on your own. Ambrosia Treatment Center's addiction specialists are well qualified to help anyone suffering from an addiction of any type. Our state-of-the-art treatment facilities provide a serene environment perfect for Baclofen addiction rehabilitation and recovery.
What is Baclofen?
Coming under the brand names of Kemstro®, Gablofen®, and Lioresal®, Baclofen is a skeletal muscle relaxant that works very similarly to drugs like Gabapentin which block the nerve impulses that cause spasms and pain. It works like the gamma-aminobutyric acid (GABA) neurotransmitters which naturally occur in the brain sending nerve impulses to each other. Baclofen is capable of blocking the activity of nerves within the part of the brain that controls the skeletal muscles and their contraction and relaxation. It does share characteristics of other narcotics such as Tramadol but is not part of this drug classification.
Baclofen can be taken orally or by injection and is quickly absorbed through the gastrointestinal tract. It is used to treat muscle spasms in multiple sclerosis patients, cerebral palsy, or those suffering from other spinal cord diseases. Another 'off-label' usage for Baclofen is taking it to help in addiction treatment to other narcotics and controlled substances, although this is still considered to be in an experimental phase.
A prescribing doctor will typically begin with an initial dosage of 5mg of Baclofen, but this dosage can be increased to 10mg tablets as needed. Most commonly Baclofen comes in 10mg and 20mg dosages and can be increased up to 100mg as needed. As with many drugs that create a calming sensation there is an opportunity for dependence to develop, and the longer a person uses Baclofen the larger the dose they will need for the same effects leading to addiction.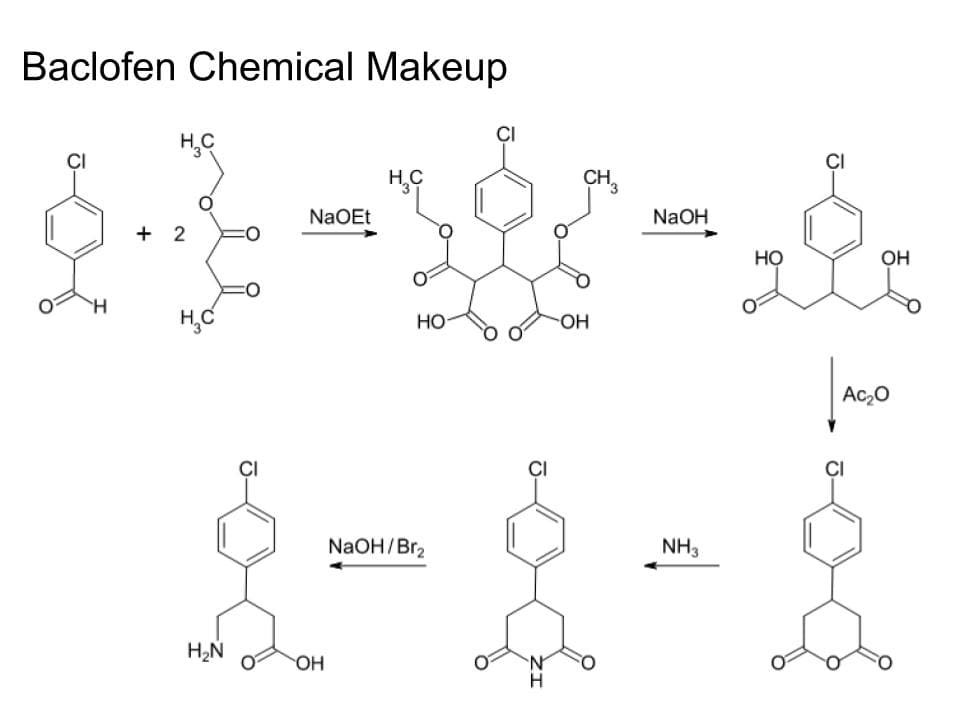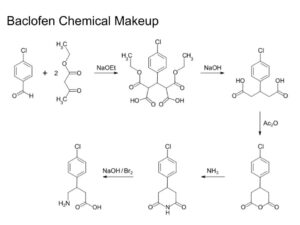 Baclofen Side Effects
Before taking Baclofen it is very important to speak with a doctor about the safety of using it and what sort of drug interactions to be aware of. Some of the possible side effects when taking Baclofen include:
Dizziness

Drowsiness or fatigue

Headache

Insomnia

Nausea or upset stomach

Muscle weakness

Difficulty Breathing

Seizures

Changes to behavior or mood (depression, anxiety, etc.)

Confusion or Agitation

Hallucinations
If you are using Baclofen whether by prescription or recreationally and experience any of these symptoms it is important to speak with a doctor or seek medication attention. Baclofen is commonly mixed with other drugs such as opioids, alcohol, or amphetamines to increase the high feeling these drugs cause. This greatly increases the chances of an overdose, however. If this happens medical attention should be sought out right away.
Attempting to detox from Baclofen can be challenging and is not something that should be attempted alone. At Ambrosia Treatment Center we are here to help you every step of the way on your journey to recovery.
How Can You Tell if You Are Addicted to Baclofen
Baclofen is not considered to be highly addictive in and of itself, however, there is a potential for dependency. A person dealing with Baclofen addiction could be experiencing any of the following:
Lying about the usage of the drug

Attempting to get extra doses

Neglecting social habits and responsibilities

Spending large amounts of money on the drug

Obsessive thoughts about the drug

Failed attempts to quit or a refusal to quit
When attempting to quit using Baclofen there can be a number of unpleasant withdrawal symptoms including anxiety, confusion, convulsions, and even psychosis and tachycardia.
If you or a loved one are suffering from an addiction to Baclofen, or are trying to quit seeking professional help is the best way to successfully deal with it and to take control of your life again.
5-Star Baclofen Addiction Treatment Center
Get your health, future, and family back with top-rated compassionate care at one of our Drug Alcohol Rehab Centers. Recover at our therapeutic, sun-filled, palm tree-lined, addiction rehabilitation centers. Ambrosia Treatment Center Drug & Alcohol Rehab & Detox in-patient, out-patient, detoxification, substance abuse rehab centers provide advanced addiction recovery treatment. Ambrosia's drug & alcohol rehab experts have been featured in the media hundreds of times including at CBS, NBC, CNN, Washington Post, Forbes & The Wall Street Journal. You're in the right place to make real change: