If you're searching for the perfect facility for addiction treatment, you might see words like holistic or luxury, and you might think they both mean expensive or ineffective.
In reality, these two terms mean very different things. One of them could be critical to your success in sobriety.
What Is Holistic Care?
The term holistic care refers to treatments that aren't pharmaceutical, surgical, or conventional. This doesn't mean they are new. Plenty of holistic therapies are based on ancient principles. But they are modes of care that fall outside of mainstream medicine.
There are hundreds of different types of holistic practices. The University of Michigan separates them into five groups.
Energy therapies: Practitioners use their inner energy to help their clients. Treatments include Reiki and healing touch.
Body therapies: Practitioners use their bodies to heal the bodies of others. Massage therapy and chiropractic work are included here.
Mind-body therapies: Practitioners teach their clients to repair their bodies by creating a stronger connection to the mind. Yoga and meditation are included here.
Biological therapies: Followers use the power of plants to heal. Aromatherapy and herbal treatments are included here.
Alternative medicine: Practitioners follow other healing systems, including those that originate in China and India, to help their clients.
All therapies, no matter where they fall in this grouping, are designed to deliver balance between the body, the mind, and the spirit.
This is a little different than conventional medicine.
In a traditional addiction-treatment approach, your substance abuse sits at the center of your healing plan. Your doctors and therapists think about how to reverse chemical changes caused by drugs, and they look for symptoms that indicate lingering damage. All of your care is designed to mitigate your drug use.
In a holistic approach, your team also considers your drug use. But the team might think about:
Emotional distress. Hidden hurt from your childhood or painful memories caused by your time as a drug user might keep you involved in drug use. Meditation or yoga could help you deal with the discomfort of those memories so you're not tempted to numb yourself with drugs.
Physical pain. Sore muscles, pulled tendons, and creaking bones could make you reach for any kind of relief. Massage or Reiki could remove that trigger to use.
Boredom. A busy mind is always searching for something novel. Meditation could help you calm an inner voice, so you're less likely to feel compelled to experiment.
Nutrition. Neglecting your body during drug use can lead to chronic pain. Herbal therapies could restore balance so you feel strong enough to fight back.
Sobriety is the goal of your treatment plan. But your history of substance use is only part of what your team hopes to address through holistic care.
Holistic Services Used in Addiction Care
As we mentioned, there are hundreds of different types of therapies that could be considered holistic. Using all of them at the same time would leave you little time for anything else — and some aren't appropriate for people in recovery.
Reporters writing for U.S. News and World Report say that these therapies are used so often in addiction care that they could be considered mainstream:
Yoga: Movement and breathing combine in this ancient practice. Gentle forms of yoga emphasize stretching and balance, while others emphasize strength and endurance.
Meditation: Breathwork combines with clearing the mind of all thought. It's meant to bring about a deep sense of relaxation.
Art therapy: Painting, sculpture, and other forms of art help to uncover hidden emotions and buried memories.
Massage therapy: Hands-on tissue manipulation restores blood flow to damaged muscles and tendons, and it can ease pain from some types of chronic conditions.
Equine therapy: Working with horses helps to uncover dysfunctional communication styles, and it can help some people connect with another creature on a deep, healing level.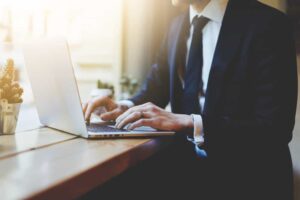 Does It Work?
Testing is part of bringing a conventional therapy to market. Pharmacists, surgeons, and therapists have months or years of data to draw on when they're picking treatments. Holistic treatment is a little different.
As the Journal of Integral Theory and Practice points out, integrated therapies are designed to help people increase their daily efficacy, so they can handle life's challenges without leaning on substance abuse.
How can you test that theory?
Research requires two groups of people: One set has the treatment, and one does not. Ideally, the people within the two groups have no idea if they're getting the intervention or not.
Holistic treatment relies heavily on client participation. You decide on the procedures you want, and you tell your practitioner if you feel better or not. Your treatment plan shifts based on how you seem to respond to the work and what you'd like to do next.
There is no way to do some forms of holistic therapy without your knowledge. And there's no way to compare your journey with another person's path to recovery.
Researchers writing in the Journal of Human Behavior in the Social Environment say, as a result, there are few studies on the effectiveness of holistic treatment in addiction care. But that doesn't mean the treatments don't work. They're just very hard to study in this context.
Why Holistic Care Isn't a Luxury
If holistic care isn't part of a conventional treatment plan, could it be considered a bonus or a luxury? It's easy to make that assumption, but in reality, holistic treatment and luxury care are two very different things.
To return to the real estate analogy, people shopping for luxury homes in California may be searching for:
Home theaters.
Wine tasting rooms.
Car showrooms.
Infinity pools.
Some of these attributes could make your life a bit more pleasant. Who wouldn't want to watch the latest Avenger's movie on a huge screen at home? But they're not really requirements.
You could just as easily live with a nice recreation room, a big kitchen, a generous garage, and a deep bathtub. The little bit of extra is luxury.
In the addiction treatment world, luxury amenities include things like:
Gourmet meals.
Private rooms.
Impeccable landscaping.
Designer sheets.
Beautiful views.
These things keep you comfortable and calm, and they might even compel you to stay involved with treatment instead of dropping out. But they're not really integral to your treatment plan.
Luxury care and holistic care can — and often — do combine. Some people equate things like yoga with luxury, and a center for them would contain both.
But a holistic center isn't always luxurious, and a luxury center doesn't always offer holistic care.
You Can Make the Right Decision
Don't let marketing language keep you away from the best drug rehabs in Florida. Ask questions as you shop and get clarification on the terms you don't understand.
Most recovery centers are happy — if not eager — to explain what sets them apart and why you should choose them for care. Take advantage of that and dig deep. Your recovery is too important to let slide.